Lessons from The Angel Oak
LESSONS FROM THE ANGEL OAK is a collection of stories about two children who make regular visits to the centuries-old tree located on John's Island just steps from the St. John's Episcopal Church.
Young Brigid and John learn spiritual lessons from the storied tree considered to be the largest Live Oak east of the Mississippi River. The text is beautifully illustrated by local artist Grace Baker and photography by Jack Case.
The vignettes in this booklet are from a series of five children's talks given during the summer of 2022.
Copies are $10 and are available in our church office, Guerry Hall, and in the Grace Church Cathedral bookshop, as well as via Amazon.
All proceeds go to the emerging ministries at St. John's.
Call 843-974-5593 for more information.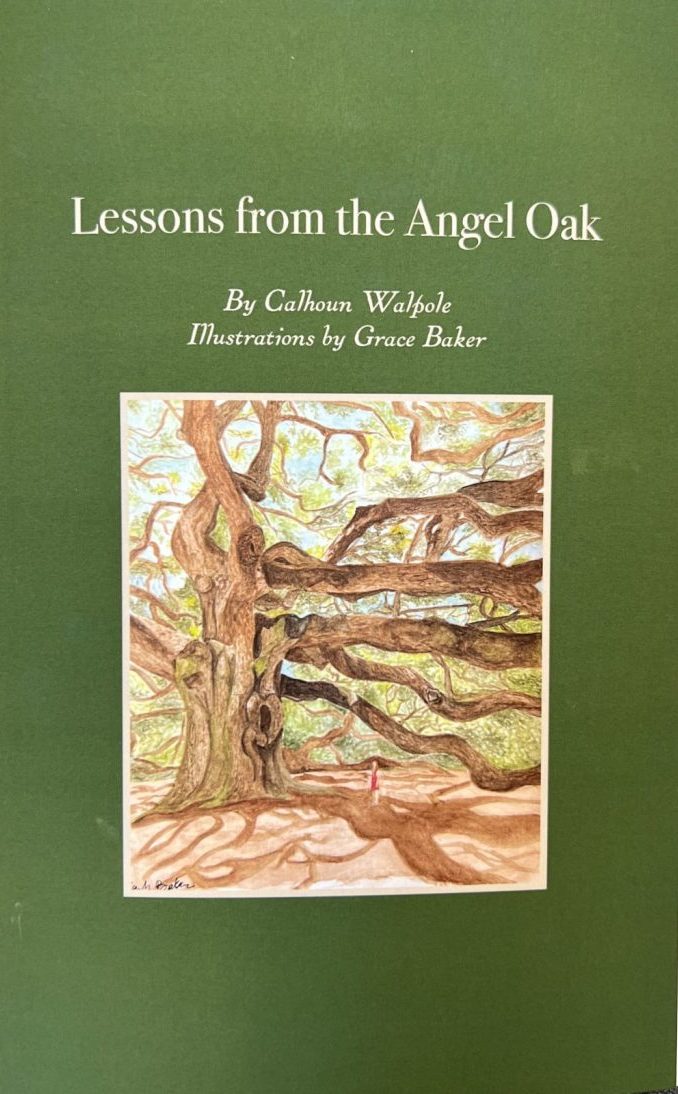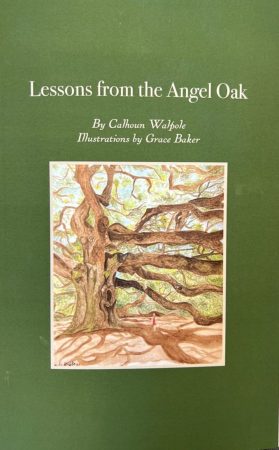 A brand-new installment from Brigid and John is presented each Sunday as a regular feature of the 10:30 liturgy at St. John's. Visit our video library below to view new lessons added to our YouTube channel each week.
Join us to learn weekly wisdom from Angel Oak!
Click on titles below to hear Vicar Callie share new conversations that Brigid and John have with the Angel Oak.